Replacement Laser Tubes
NLC provides Replacement Laser Tubes for medical and industrial OEM manufacturers, end users and Laser Service Companies.  Output powers are available from a few watts to 180 watts.  Power stablility is excellent at + or – 2%.  These tubes are capable of pulsing at 5000 Hz (power supply limited). We also provide direct replacement and rebuilt services for two electrode DC excited Deka (El En), Parallax, Surgilase, PLC, Laser Engineering, Hereaus, Spectron, Sharplan and LEI and GSI tubes.  You can get them either randomly or linearly polarized.  We are also happy to discuss custom designs.  Our tubes are of a simple design and proven technology operating in the most grueling 24/7 environments for over 25 years.
Industrial Laser Tubes
When first formed in 1989 NLC Laser was named "The Industrial Laser Source". Our charter at that time was to produce rugged, dependable, long lasting industrial lasers. We established ourselves in the industrial market with lasers operating in such arenas as auto-manufacturing, fabric cutting, laser soldering, marking, film converting and many other harsh manufacturing environments. Our laser tubes are of a simple yet rugged design with gas mixtures engineered for long life under tough operating conditions.
Medical Laser Tubes
Our medical laser tubes evolved out of our industrial laser tube manufacturing.  Benifiting from the many design modifications our industrial laser tubes experienced through the development process.  Many of todays manufactures glue the optics directly to the glass of the laser tube. This is an inexpensive approach but it is prone to gas leaks and creates service problems. We use proprietary high vacuum technique that is simple and efficient, solving both the service and the leaking problems.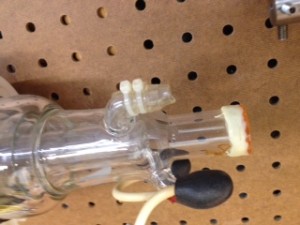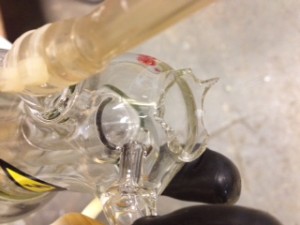 NLC Laser LLC
4238 Deerskin Road – Phelps WI  54554
(715) 617-3106