Welcome to NLC Laser. We are manufacturers of Sealed CO2 Lasers and OEM Medical and Industrial CO2 Laser Tubes. We have been manufacturing Sealed CO2 Lasers, laser tubes and complete turnkey machines for 26 years. Our client list contains businesses of all sizes from cottage industry to fortune 500 companies known around the world.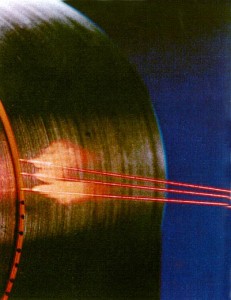 Sealed CO2 Lasers
We manufacture Sealed CO2 Lasers from 10 to 180 watts. These units have been employed in a wide array of applications all over the world, from cutting and drilling Borosilicate tubing to sealing plastic films and medical procedures. When you need a reliable precision device to apply thermal energy we can help. If you are interested in exploring an application before investing in laser system check out our Laser Lab.
Medical Laser Tubes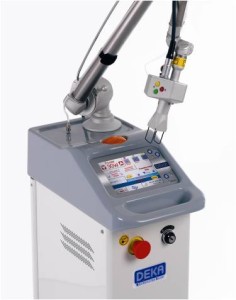 If you are a Medical Laser Service Company,  Physician or an OEM Manufacture in need of  Sealed CO2 Laser Tubes, or Repair/Regas Service we can help. We have been building and refining our design since the early 1980's. Our Medical Laser Tubes evolved out of our Industrial Laser Tubes. Medical laser systems see only a mere fraction of the use of an industrial laser designed to operate 24/7/365. To us it seemed only natural to utilize the same robust industrial technology for medical applications. We replace and service many brands of Medical Laser Tubes including El En Deka SmartXide, Surgilase, Laser Engineering, Parallax, PLC, LEI, Alma and GSI.
Industrial Laser Tubes
NLC Laser was founded to produce Industrial Sealed CO2 Lasers and systems. In the begining we purchased laser tubes from two medical laser manufactures. Ultimatly we found that medical grade laser tubes would not stand up to the rigors of industrial use. We were experiencing a tube failure rate of over 50%. We embarked upon a quest to build an industrial grade Sealed CO2 Laser Tube. The end result was a reliable, robust, cost effective laser tube with enhanced life times and superb beam quality. To this day we continue to tweak the design making suttle improvements which are only noticable in performance.
Laser Lab
We understand in todays corporate world of do more with less and tightening budgets its important to achieve proof of concept before investing in capital equipment. This is exactly why we have an applications Laser Lab supported by a full machine shop. We can simulate most production parameters and quickly determine if laser technology makes sense for you. Over the years we have processed thousands of different applications and can assist you with development of yours. For details of how to access our testing services clinc on the Laser Lab link above.
Laser Tube Regas/Refill/Repair Services
Is you laser tube experienceing low power, just doesn't function like it used to? Is there damage to the glass or optics? We provide regas/refill  and optics replacement services on most DC excited glass laser tubes.  Many times we can also repair damaged glass at very reasonable rates and have you back up and running quickly. For more information and a quote contact us at:  NLC Laser Contact